Tomato and feta cheese go extremely well together. They immediately remind me of mediterranean villages, good food, great quality of life, and summer holidays. So when the weather isn't great, when it's rather grey outside and the next holiday is still far in the future, this trendy recipe for baked feta pasta is one of my go-to solutions for a quick fix of summer in my kitchen.
By now, the original recipe has become famous around the world. It was first shared by Finnish food-blogger Jenni Hayrinen, who posted it on her blog Liemessa. It first went viral in Finland, where it caused Feta shortages, before becoming a food trend on TikTok.
Baked feta pasta is a quick dish that requires little preparation and very few dishes, but packs a lot of flavor. All you need is feta cheese, cocktail tomatoes, olive oil, mediterranean spices of your choosing ,and your favorite pasta. With these few ingredients, you can prepare a delicious meal for the whole family.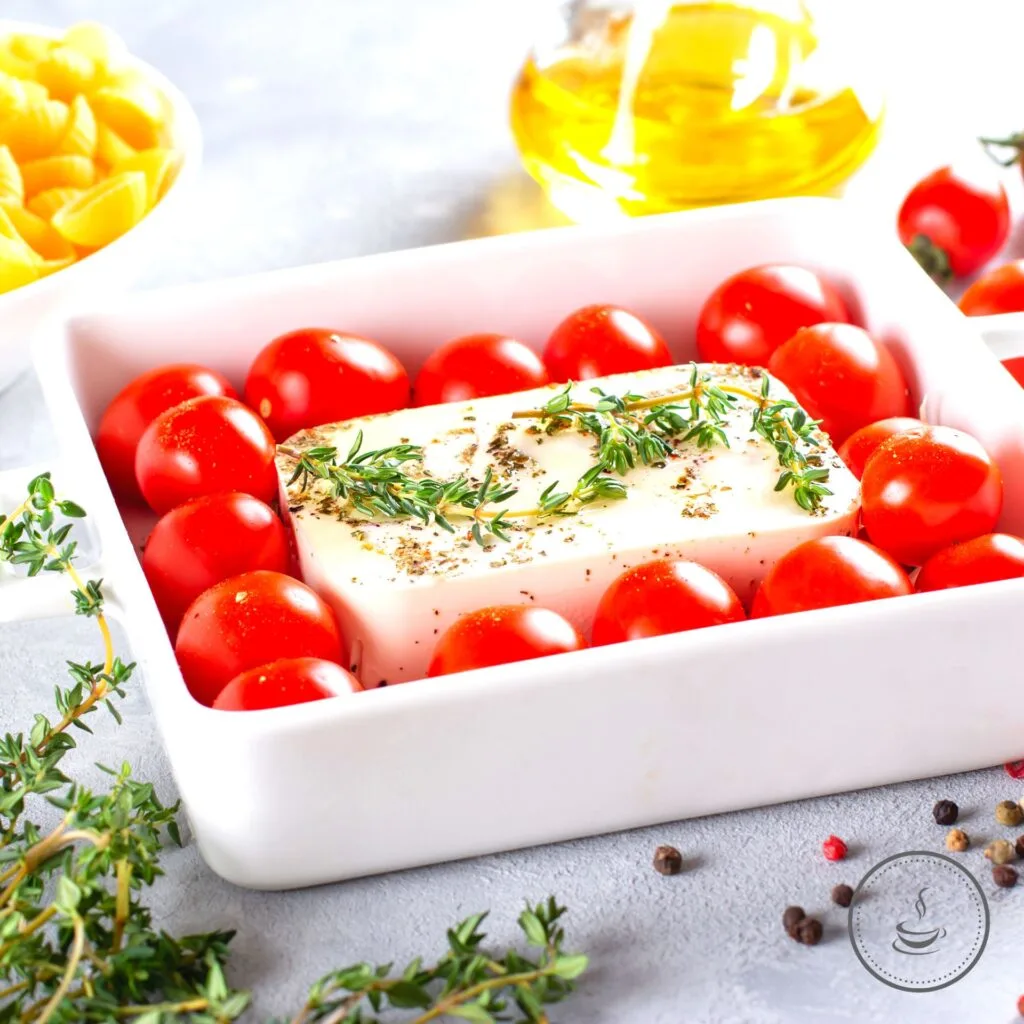 How to prepare baked feta pasta
Place the feta cheese in the middle of a casserole (baking) dish and drop the tomatoes in around it. Bigger tomatoes should be cut into smaller chunks. Now season with some salt and pepper and fresh herbs, such as oregano or thyme. Splash with some olive oil. Place in the oven at 175°C/350°F for about 25 minutes. In the meantime, cook your pasta to a nice al-dente texture. Once the baking time is up, mash up the now soft feta cheese with the tomatoes until it all turns into a creamy sauce. Now add the pasta and mix well.
That's all – now just enjoy this delicious meal.
Different variations of baked feta pasta
If you like variety, you don't need to stick with just the base ingredients. You can add extra vegetables, such as eggplant, bell peppers, or zucchini. If you are vegan, there are vegan feta alternatives you can use. If you need to eat gluten-free, just use gluten-free pasta. If you want to add a little more texture, you can top the dish with some pine nuts or chopped walnuts after cooking.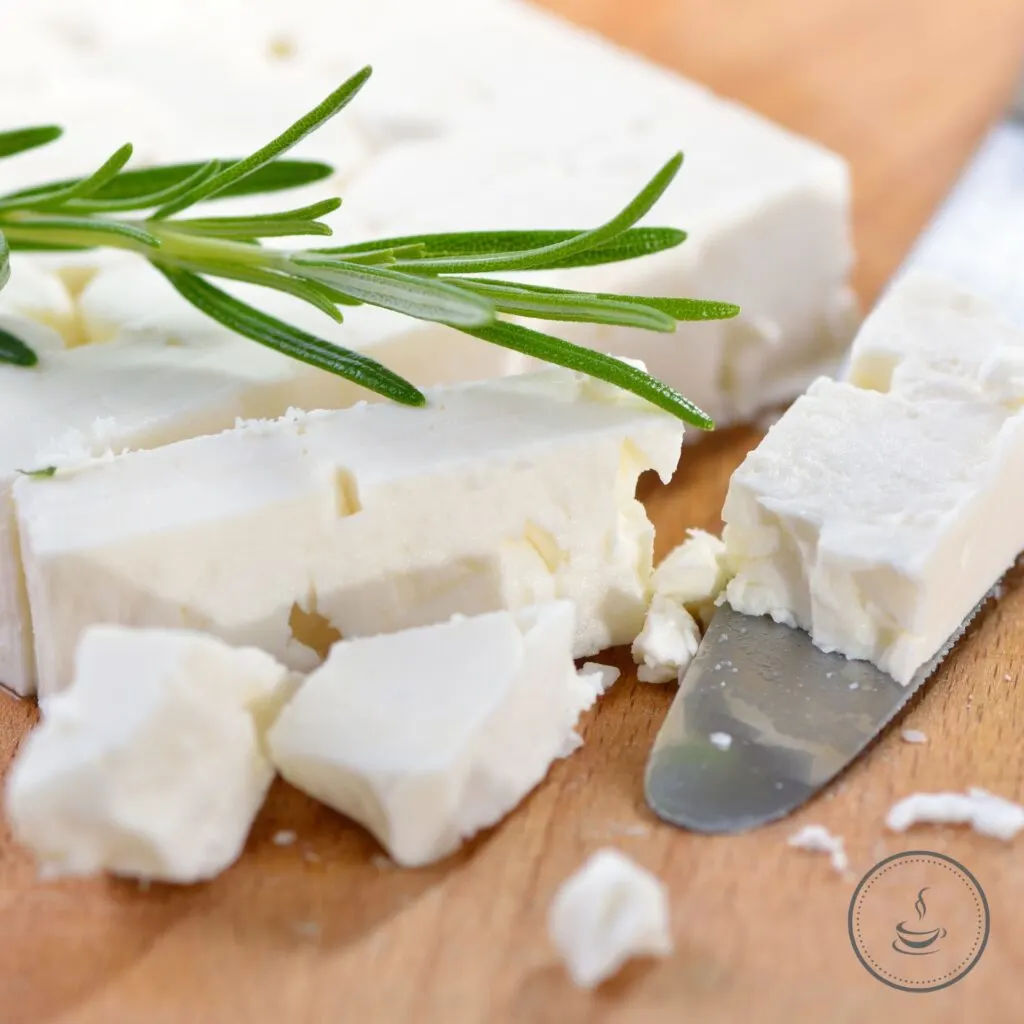 If tomatoes are not in season and all you can get are bland, watery ones, you can use canned tomatoes instead. They are usually canned while in season and thus a lot more aromatic. You don't eat pasta? No problem, just use vegetable noodles (Zoodles etc.) or try this dish with Gnocchi instead. The latter I would fry up in a frying pan before adding to the sauce, otherwise there won't be much texture left.
In my opinion, this dish tastes best if you use real feta cheese. There are similar cheeses out there that are made from cows' milk, but the greek original, which is made from sheep and/or goats' milk, is more aromatic and also has a creamier consistency when melted.