One way to reduce the mental and physical load during the Christmas season is preparing Christmas cookies in September. In this post, I'll show you how to prepare Christmas cookies in September for more calm in December.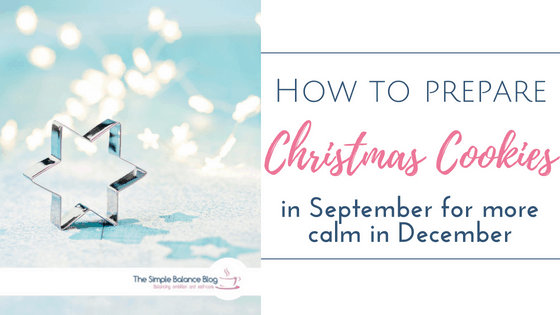 Trying to bake Christmas cookies has been quite a source of stress for me. Frankly, I can't handle the never-ending bits of dough which have to be rolled out over and over and still only offer enough room to cut another 2½ cookies… So, for a few years, I skipped it altogether, but not without a pinch of regret, I might add.
Because who doesn't dream of blissful cookie baking with the kids, while merrily singing Christmas songs with a sprinkle of picturesque snow in the background. While this dream might be unattainable in its perfection, there are ways to bake cookies in time for Christmas without getting stressed.
…