If you're looking for homemade slice & bake cookies, you'll want to give these a shot. Not only are they a crumbly soft delight with your afternoon coffee, they are also versatile and contain hidden extra nutrients. I'll show you how to do this!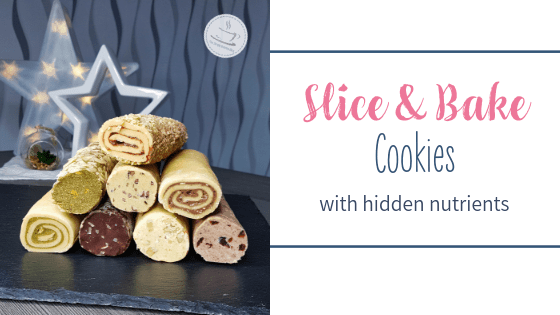 Until a few years ago my husband was our designated cookies and cake baker, bread magician, and dinner chef… I hardly found the effort required for cooking and baking to be in proportion to the finished product. When I became a mom, more kitchen tasks were inevitable so the search for shortcuts was on.
The more shortcuts I found, the more I started enjoying the process of baking as much as eating the results. In this article, I will show you a simple recipe for delicious slice and bake cookies that uses unexpected ingredients to up both nutrient content and flavor. And pssst… these are great to prep for Christmas several months ahead!
…