In this article, I'll show you how to make green smoothies so yummy and delicious, even picky eaters won't mind the extra vegetable intake.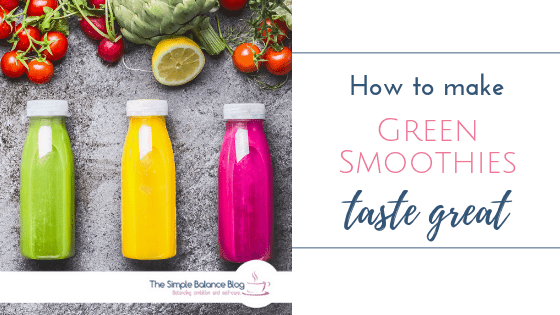 Every now and then I have this slight feeling of panic creeping up as I observe my five-year-old removing every bit of cooked vegetables from her plate. While the world is in love with one-pot pasta, everything needs to be cooked separately in our home or else my pasta lover won't touch her food.
Having a picky eater or two is no small challenge, especially now that healthy eating has become some sort of religion. I usually try to keep the occasional panic in check and remain calm. But when I start seeing visions of my kids suffering from every nutrient deficiency in the book only because I didn't force them to eat vegetables – I know it's time for a green smoothie.
But it's not actually just about the kids. Truth be told, I'm not nearly as much in the mood for a hearty nibble on carrots as might be good for me. So when I get a craving for something fresh and vitamin-laden, I love reaching for a smoothie and adding vegetables while I'm at it.
…