If self-care is something you only get to do when everything else is done, then you might make your life more difficult than necessary. In this article, I'm going to show you how to use self-care for stress prevention and stress relief.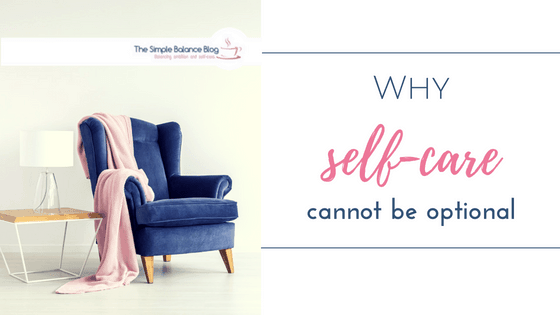 Just the other day it happened again… I was unhappy with myself without knowing exactly why. I felt uncomfortable in my favorite outfit and didn't like what I saw in the mirror. Cycle-related hormones went crazy and left me feeling all over the place. I was hungry all day but nothing really appealed to me.
Grumpy and easily annoyed I snapped at the people I love the most. Exhausted by the end of the day, I battled down my hunger and frustration with generous helpings of jelly beans and chocolates while watching "Friends". Late in the evening I got stuck aimlessly browsing Facebook and had difficulty falling asleep in the bedroom at more than 30°C. (That was before I found out about this cooling body spray!)
This sorry state of affairs dragged on for a few days until I realized what happened. I'd had a really stressful week before I started to feel off – but could this be the main culprit?
What's wrong with stress
There's nothing wrong with stress in itself. The positive version of stress is what we experience whenever we are challenged in a meaningful way. We solve problems, tackle tasks, work in the flow and get rewarded with a rush of adrenalin for focus and feel-good hormones when we're done. This kind of stress (called eustress) is utterly important for our well-being, growth and personal development. In the absence of challenges, we lack the rush of feel-good hormones, the sense of accomplishment, as well as the experience of stretching and growing. Without positive stress, we are likely to become rather unhappy people.
The thing with stress is, though, that it takes energy and causes hormonal changes as that need time to bounce back to normal. This is particularly true for low-level, ongoing, negative stress. Having to drag yourself to a job you hate, being bullied or in an unhappy marriage, an impossibly long task list that only keeps growing as each day passes… Whenever we feel overwhelmed, stressed, rushed or in a hurry, our bodies respond with the same kind of hormonal stress response. But there's never adequate time bounce back…
Self-care to the rescue
As soon as I had realized the cause for my emotional upheaval, I knew what to do. Since retreating to a Spa for a week wasn't an option, I snuck out for a few minutes of yoga while the kids snuggled with Dad. While I was clearing out the dishwasher, I listened to my audiobook. Several times during the day, I stopped and took a deep breath for a couple of minutes.
Within a day, I was back to normal and couldn't believe the dramatic effects I experienced. By using just a few minutes here and there, I was able to relieve some of the stress that had built up and it made all the difference. My environment hadn't changed. But my experience of everyday life had changed dramatically through just a few simple steps of self-care. The outside world was the same, but inside I was more calm and peaceful, more composed and more resilient to the constant chatter in our home.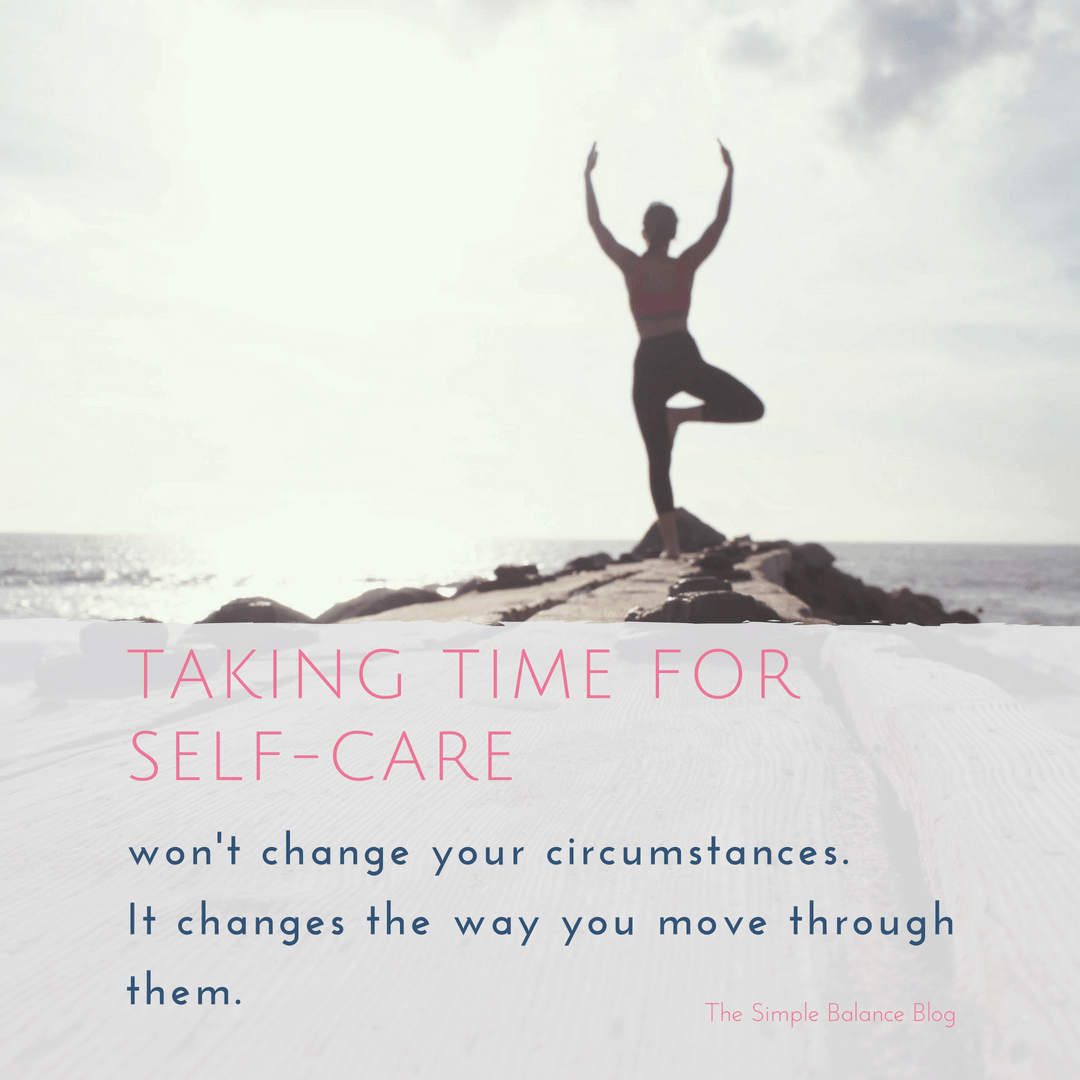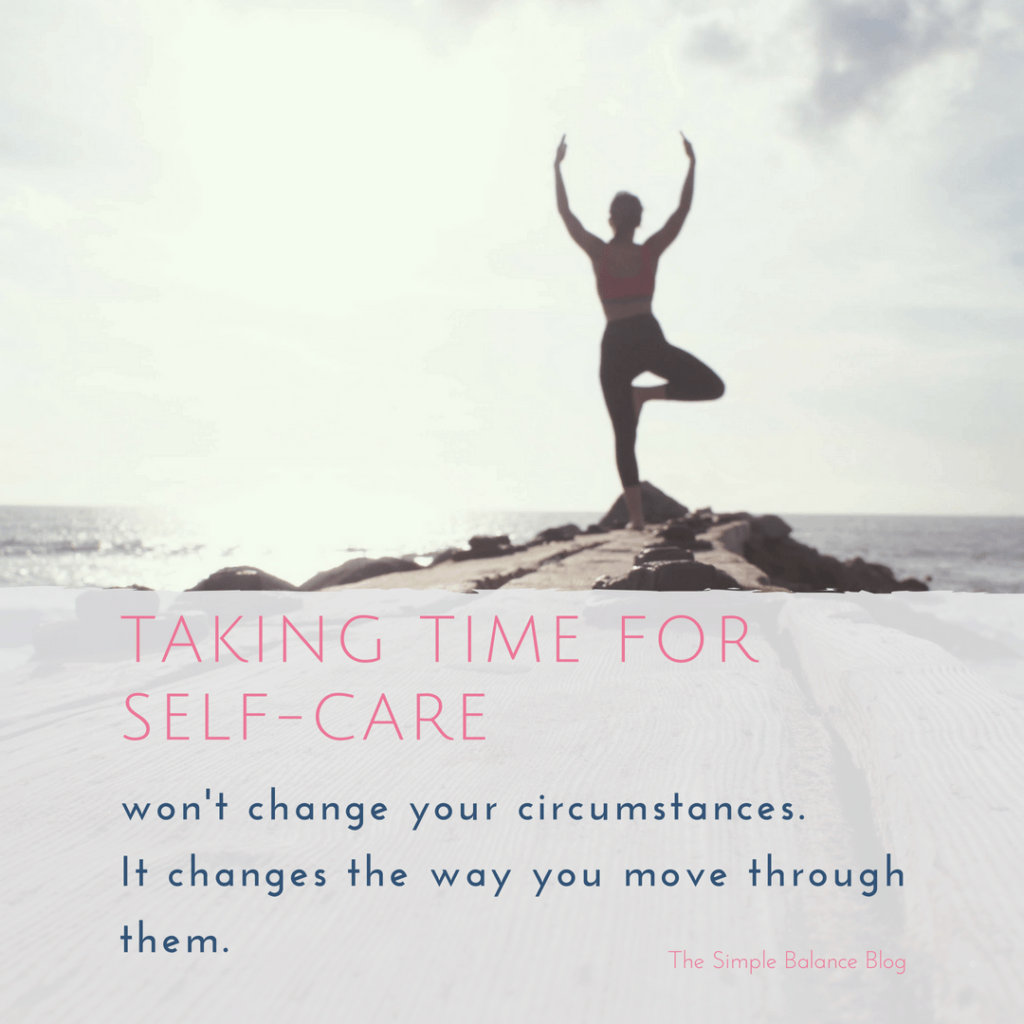 Isn't self-care selfish?
I'm glad you asked! We know we'd break the car if we attempted to drive until the last drop of gas is used up, so why would we assume it's different for humans? Would you consider the horses at Central Park selfish, if they cannot pull a carriage 24/7? Taking time for yourself is simply recognizing your boundaries because not a single being was made to hurry through life like an Energizer bunny. Self-care is what allows you to refill your batteries before they're running empty. And since we're more than one-dimensional beings, refilling our batteries is not just eating and sleeping, although it's a good start.
Self-care for stress prevention
I believe there are two aspects of self-care: stress prevention and stress relief. Let's first talk about the things you can do to prevent stress from mounting. In order to increase your happiness and mood, your ability to practice Intuitive Eating and overall health, radically try to de-stress your life. If you don't know where to start, here are 5 tips on what to consider as part of holistic self-care for stress prevention:
Include times for leisure and relaxation in your daily, weekly and monthly plans – don't schedule everything else and hope that a few chunks of time will be leftover.
Consider your passions, strengths, and weaknesses when choosing a career – or consider a change if your work is a constant source of stress for you.
As an extrovert, make sure you get to hang out with pleasant people when working from home. Introverts might want to decline a night out in favor of a quiet evening on the couch.
Become very clear on what you enjoy, where you feel comfortable, what you can hardly wait to be doing – and give priority to these things.
Also, pay attention to how you feel after doing those things that you love – energetic or exhausted with the need for a holiday – and include those considerations when planning them.
Self-care for stress relief
Once you've got preventative measures in place, it's time to look at self-care for stress relief. Everything that nurtures you, helps you to calm down, allows you to breathe deeply and causes that quiet feeling of well-being would be a hint to follow. Because self-care is more than mediation and healthy eating!
The Simple Balance Tip #2
Make a list of activities that you enjoy doing, that feel good and help you relax. For inspiration, feel free to refer to this list of 29 ideas for self-care.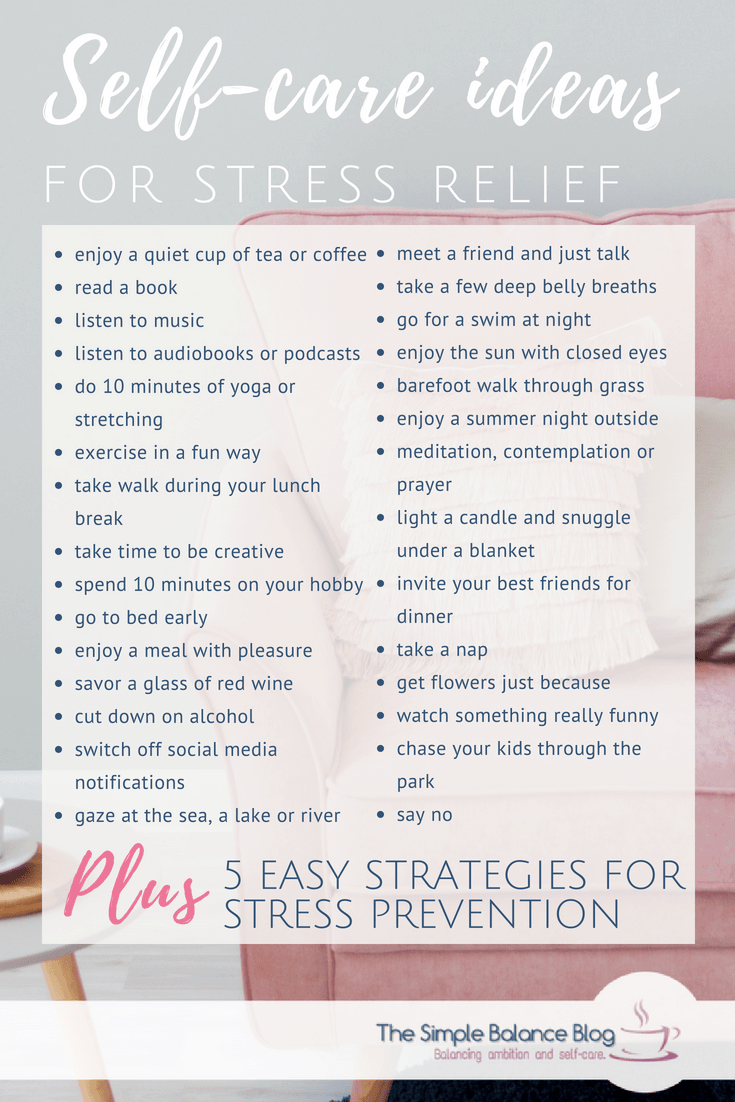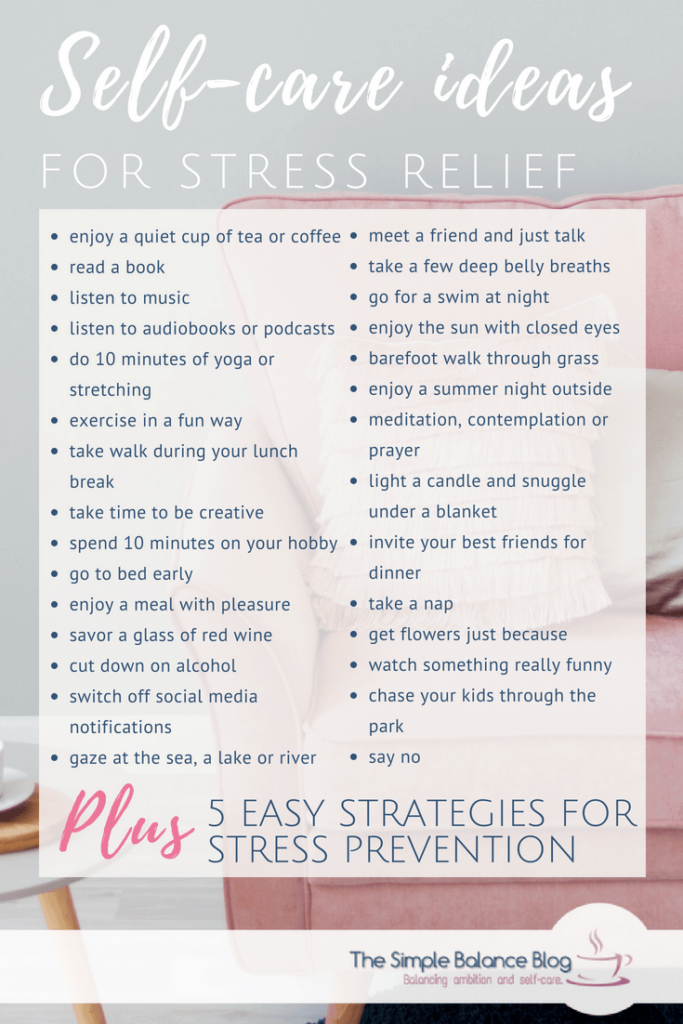 The Simple Balance Tip #3
During particularly stressful periods of life, it is part of self-care to use all available shortcuts. If your job is very demanding this month, consider using a flexible cleaning service for a few weeks. Instead of trying to cook from scratch, order pizza for your family and spend the time you freed-up reading a story to your children or to take a bath.
A self-care routine
I'm still working on developing my personal self-care routine to avoid such painful weeks as described earlier. Making it a routine helps it become a habit and thus less fought-over.
What might a self-care routine look like? You could follow the example of The Miracle Morning by Hal Elrod, which I'm currently trying to make a habit. Or you could sit down with your planer and block out certain times that you will use for something pleasant.
It could mean getting up just 30 minutes before the rest of the family so you have time for a walk, some yoga or meditation, maybe a quiet cup of tea. You may want to use regular commutes for listening to an audiobook or podcast. Setting a time to remind you of taking a couple of deep breaths. Or how about a few relaxing stretches before bedtime. I still struggle with this but I know I feel better if I go to bed early enough that I can still read a book (instead of Facebook), listen to calming sounds and fall asleep in time to catch about 8 hours of sleep.
Bonus Simple Balance Tip
This all sounds so great to me – and yet it's just before midnight as I'm writing this… Those are the moments I smile at myself the way I do when my two-year-old attempts another somersault and bumps into the couch instead.
With patience, practice and a generous helping of serenity, I'm sure it's going to work eventually. Because while self-care isn't optional, it doesn't have to be perfect. Any small steps will do. I promise.
If you'd love to get more tips that make life easier and more enjoyable, simply sign up for my newsletter This will also give you free access to my VIP area. Within the next few weeks, you'll see more resources added so be sure to join my list. In addition, I'll send you simple balancing tips straight to your inbox about 2 times per month – for a little extra encouragement that I don't share on here.